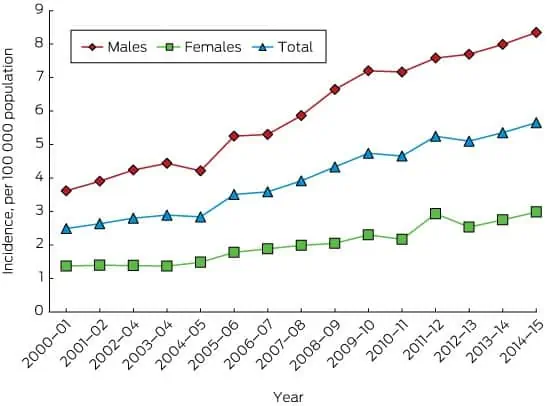 06 Apr

A Physio's Perspective on ACL Injuries
A PHYSIO'S PERSPECTIVE ON ACL INJURIES
Busting Myths and Shedding Light on ACL Injuries
From a physio's perspective, this graph is terrifying!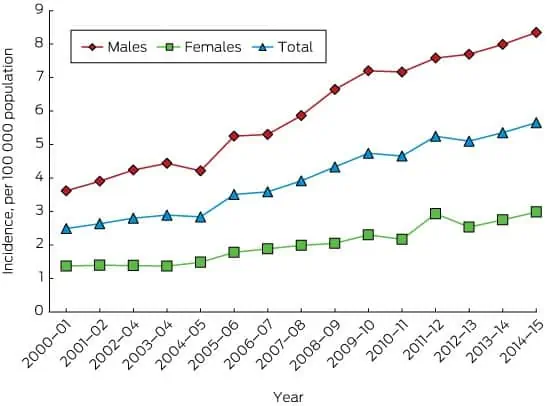 What we are seeing here is an almost year on year increase in ACL injuries in Australia. At a time when we are wanting our children to play more sports, play them for longer and more often, as well as playing them at higher levels. We clearly are not doing enough to protect them from injury!
The most unfortunate part of this tale is still to come though. The story that the research is showing is that MOST of these injuries are preventable. MOST of these injuries are non-contact. And many more than what we would like are re-injuring the same knee or the other knee within a few years.
It is clearly evident from these statistics that something needs to change.
There is so much conflicting information out there about ACL injuries, we hope we can cut through the noise for you!
"Sports Medicine and rehabilitation experts were sent into a frenzy in 2015 when it was revealed an English Premier League soccer player defied conventions after fully rupturing his anterior cruciate ligament (ACL) . Not only did he not have surgery, but he returned to the first team in eight weeks, remained asymptomatic long-term, and was able to renegotiate another contract
Short 2018 and Zbrojkiewicz 2018
Initial assessment
During the initial consultation there should be significant discussion surrounding key factors such as:
– How did the injury occur?
– What did you feel at the time?
– Did you have any swelling afterwards? If yes, how quickly did the swelling set in?
– Did you feel a "pop" sensation?
– Does the knee feel unstable, loose, or like it's about to give way?
A thorough hands on assessment needs to be conducted to assess ligament integrity as well as assess other structures such as; joints, meniscus, muscles, tendons, nerves, and others.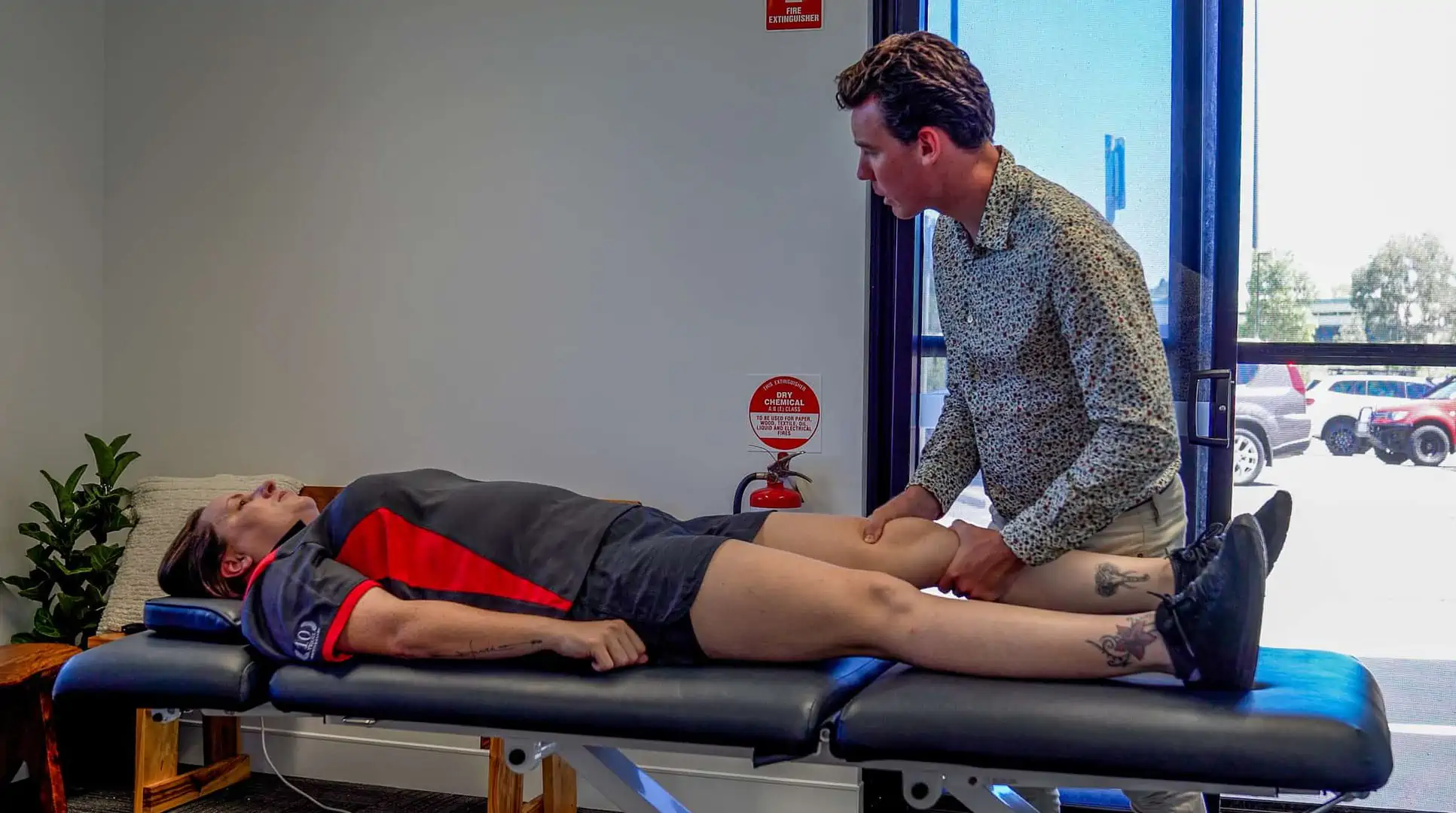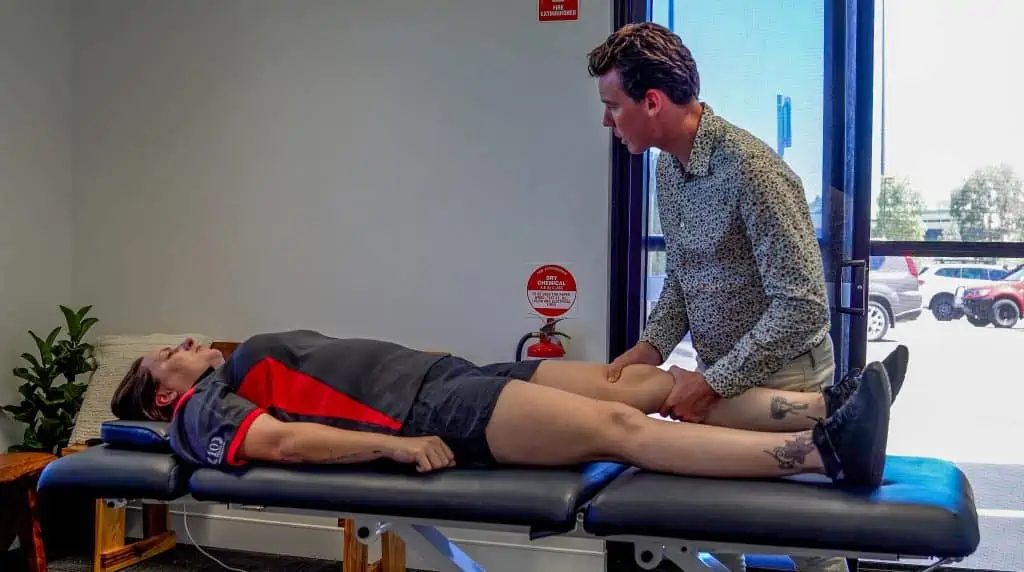 Initial exercise management
Starting a comprehensive exercise program is vital from the start. There are two key areas of focus in the early stages:
1 – Ensuring that your muscles maintain activity and strength is a key factor in rehabilitation, strength loss and atrophy can occur quickly unless managed appropriately.
2 – Maintaining range of motion at the knee through mobilisation exercises and stretches is the second key area. Maintenance of knee extension is particularly important if you are opting for surgical management.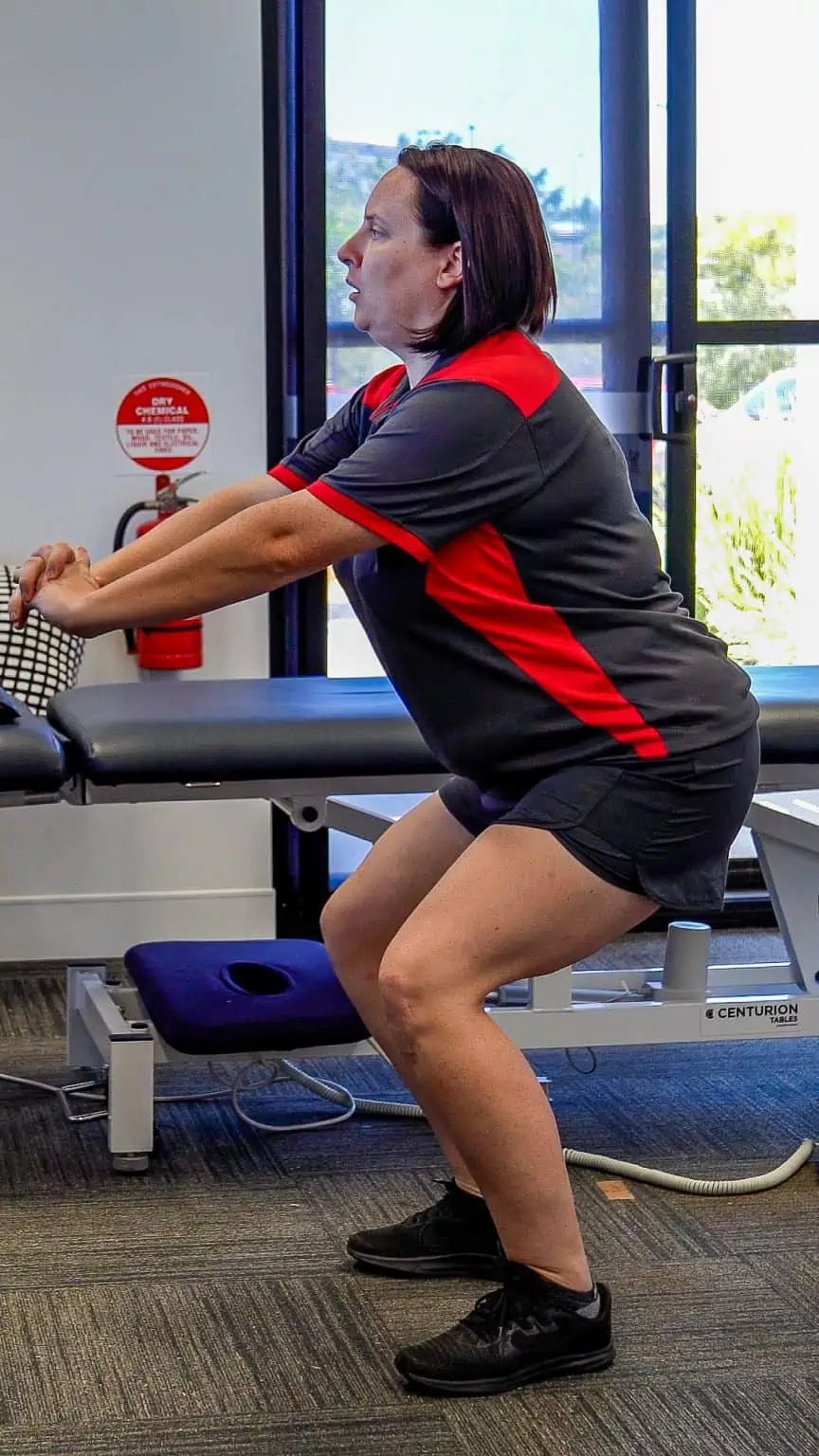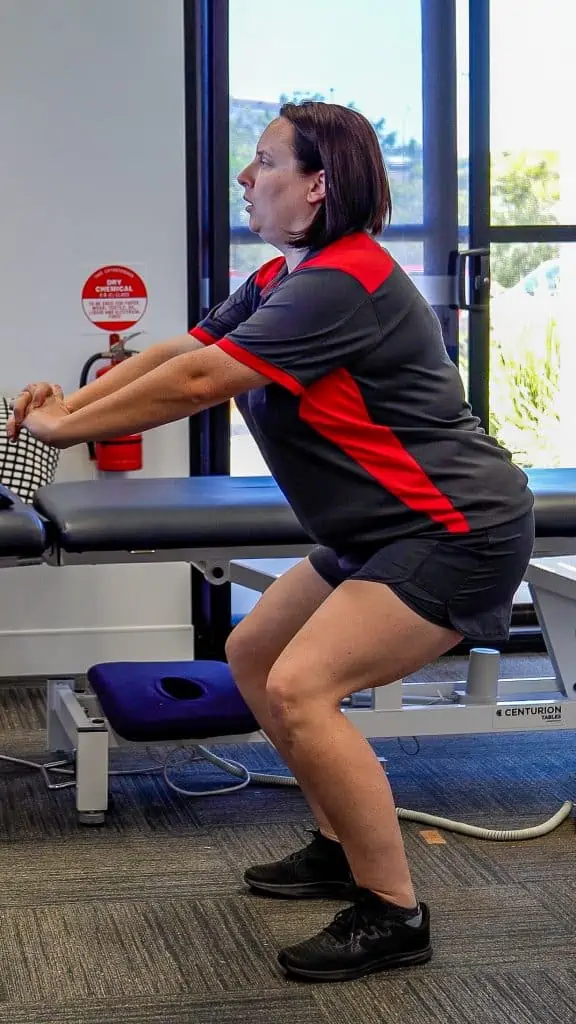 What else can I do in the early stages?
There is often a perception that when you have had an ACL injury you should be resting, icing and compressing, and taking weight off of the knee 24/7. Whilst this may assist the knee in feeling better at the time, resting and doing nothing will only slow your recovery. Common exercise that clients are able to continue with includes:
– Walking
– Cycling
– Exercise in a pool
– Light bodyweight exercises
Discuss this with your physiotherapist and ensure you are maintaining as much activity as possible without overstressing the knee. Your knee will thank you for it later!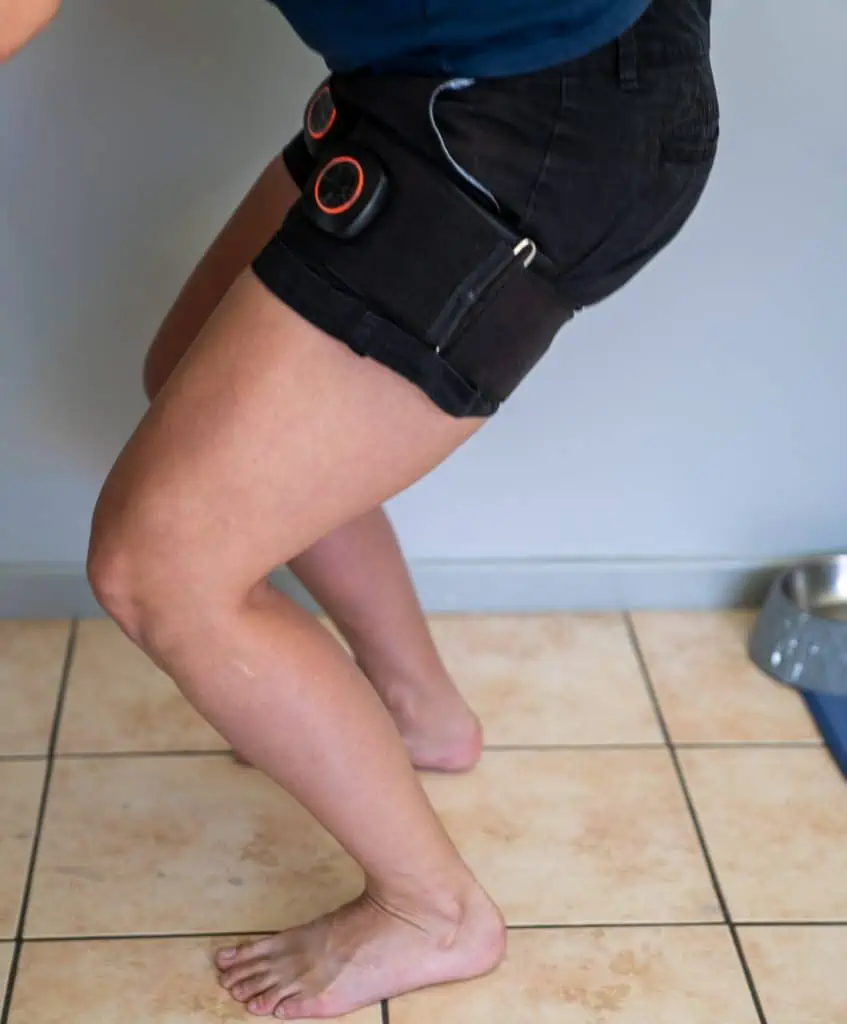 Blood Flow Restriction Training
This training technique utilises a cuff/tourniquet to restrict blood flow to the affected limb. For lower limbs the blood flow is occluded to 80% which restricts arterial inflow and vascular outflow.
Research has started to identify it has the capacity to improve muscle strength, muscle endurance, muscle size, and improve oxygen utilisation of the muscle to nearly the same extent as performing weights at 70% of 1RM.
I have personally utilised Blood Flow Restriction Training with many of my ACL clients pre and post operatively, as well as in non-surgical cases. These clients have reported significant improvements in confidence and strength levels in their knee when performed in conjunction with their gym program and home exercise program.
"Using BFR prior to my surgery has meant I am more functional, have less pain, and have more confidence in my knee than after my last ACL surgery"
– 31 year old client with a full thickness ACL rupture began BFR Training 2 weeks post injury
Is surgery necessary?
The general perception within Australian society is that ACL reconstruction is NECESSARY after a rupture. This could not be further from the truth!
There are currently NO studies that conclude that ACL reconstruction is more beneficial than rehabilitation and exercise alone.
Recent research has identified that:
– The ACL has the capacity to heal
– The risk of osteoarthritis is not increased if you don't have surgery
– There is no significant difference in follow-up surgeries e.g. meniscus surgery
– There is no significant difference in return to sport rates
If you do elect to undergo surgery, preliminary evidence is beginning to suggest that waiting 8-12 weeks may provide better outcomes.
'The approximate operative rates in the countries I visited are 50 per cent compared with Australian rates at 90 per cent. This is despite individuals in those countries being advised to undertake surgery to return to pivoting sports.'
– Jane Rooney APA Specialist Sports Physiotherapist in 2018
Right now you are probably asking one question.
What does non-surgical rehabilitation look like?
It is a great question, and one we get asked a lot. Some people look at me like I'm a mad man when I suggest not getting surgery! In essence it should look almost identical to rehabilitation after surgery.
You need to work on the same muscles, the same movement patterns, develop the same amount of strength and power, go through the same return to sport process.
Here is an outtake from some rehabilitation we have been doing at PRP Physio for one of our clients completing non-surgical rehabilitation.
Key Takeaways
Hands on assessment is integral in the early stages on management
Functional levels following an ACL injury can vary, nobody responds the same
Use ice, compression and elevation to manage the swelling response, but remember that swelling is a normal process involved with healing
Surgery is necessary, exercise and physio can be just as effective
Utilise adjuncts like Blood Flow Restriction Training to continue to maintain muscle strength and size
Other blogs you may like