24 Sep

When should I see a Physio?
What does a physio do?
Physiotherapists can do a lot of different things which means we can treat a lot of different areas, but one of the most common questions is "When should I see one?". Physiotherapists can work across a wide range of spectrums including hospital and acute care, neurological rehabilitation, sporting teams, chronic pain, aged care, paediatrics, and a lot more. Myself, I tend to work mostly within the musculoskeletal and sporting spectrums. This includes presentations such as low back pain, neck pain, shoulder injuries, ACL injuries, ankle injuries, growing pains such as Osgood-Schlatter's, and many many more options. I don't tend to work too often with clients needing neurological rehabilitation, cardiac care, hand and finger injuries, or jaw pain. I do this because they aren't my area of specialty and believe people can get higher quality care elsewhere. If I don't believe I am the right person to help you, I'll pass you on to the person who I think is the best for you.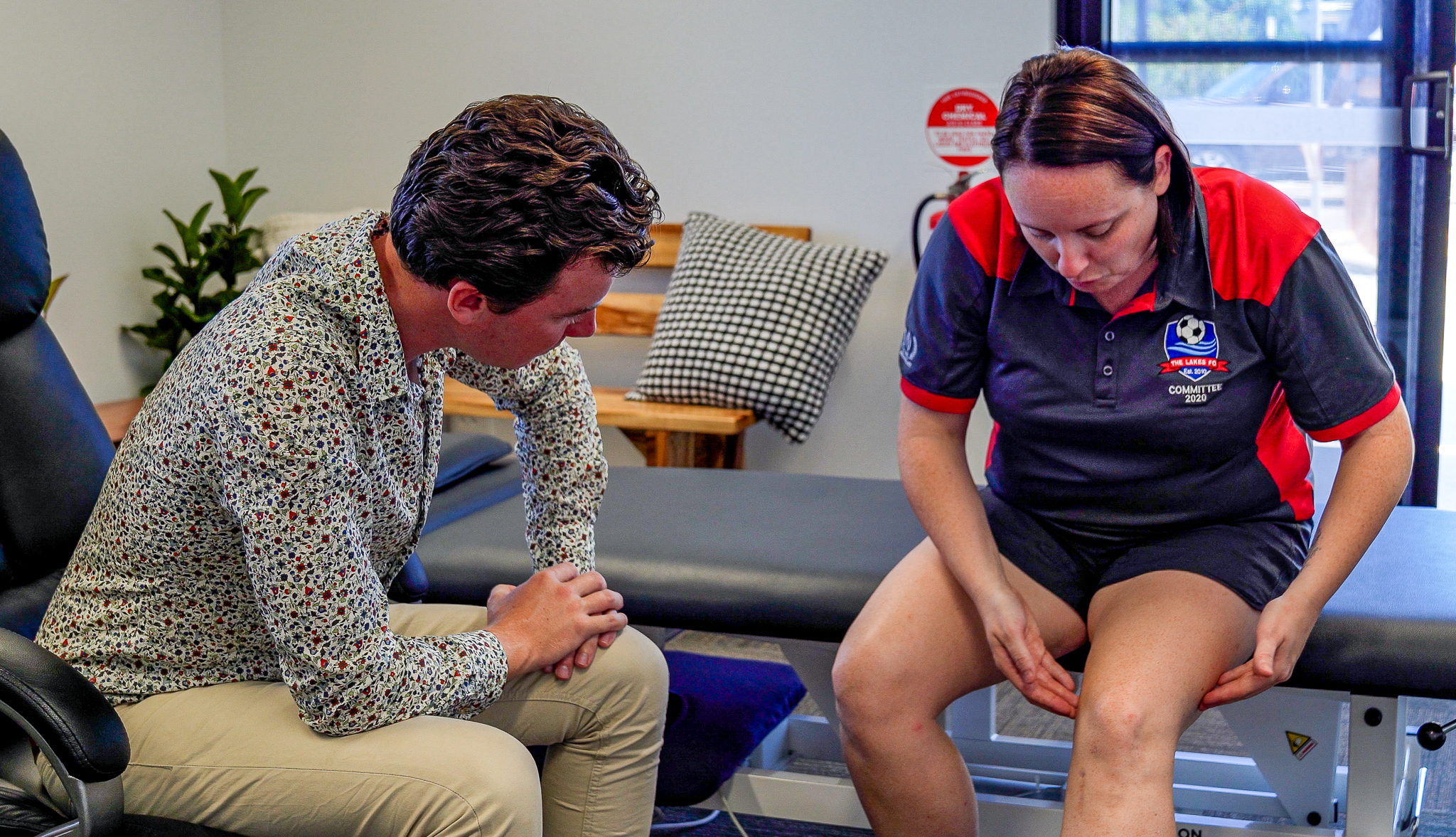 Common treatments and assessments that a physiotherapist can perform include:
Soft tissue release such as massage
Dry needling
Trigger point therapy
Joint mobilisations
Strapping
Bracing and moon boot fitting
Home exercise prescription
Gym program prescription
Return to sport assessment
Workplace ergonomics assessment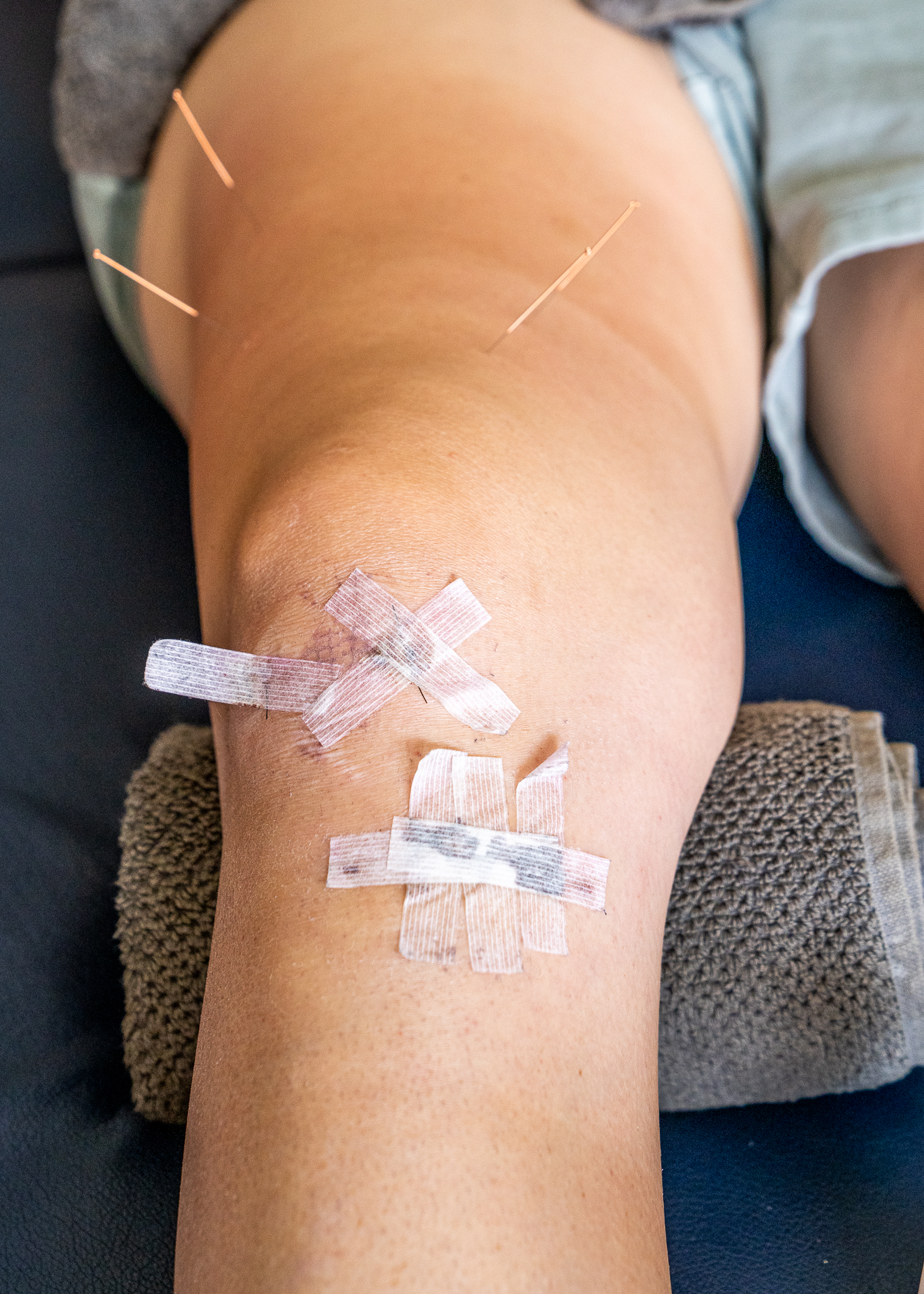 Do I need a referral?
For certain people, yes, but for clients paying privately and utilising their private health funds you do not need a referral to see a physiotherapist. Clients that do need a referral to access physiotherapy include:
WorkCover claims
Third-Party Insurance Claims
DVA clients
Medicare claims
If you have any questions regarding whether you need a referral to see me, feel free to contact me via email at nathan@prpphysio.com or via my mobile at 0448 135 747.
Don't physios only treat sports people?
Certainly not, we treat anyone from any walk of life. We treat anything from chronic low back pain to whiplash, to post-op knee replacements, and even your 8-year-old daughter who rolled her ankle. Physios have a wide skillset where we can treat anybody, hands-on techniques don't change whether it's an 8-year-old or an 80-year-old and communication and education should be one of any physios strong points.
How do I know it's time to see a physio?
There can be a few common reasons to see a physiotherapist. One of the most common is following an acute injury. Let's say you've just bent down to pick up a pen and you've felt a sharp pain in your back, or maybe you've woken up with a kinked neck, or perhaps rolled an ankle on a weekend hike. These are just a few of the common acute injury stories we get as physios.
The other common reason can just be that you've had a slow build-up of some aches and pains that are becoming a little bit annoying. Not every injury needs an acute onset. Maybe you've changed desks at work and you've noticed a slow build-up in tension in your neck, or perhaps your knee is starting to get a bit sore after starting back at the gym. Getting on top of these things early is usually your best option.
What conditions can physiotherapists treat?
As we've mentioned, physiotherapists can treat a wide range of injuries, what I will try to do is to give you an idea of some of the more common presentations we tend to have broken up into different sections.
Sports Injuries
ACL rehabilitation
MCL rehabilitation
Meniscus injuries
Ankle sprains
Hamstring strains
Groin strains
Tendinopathy
Shoulder dislocation
Fractures
Bone stress injuries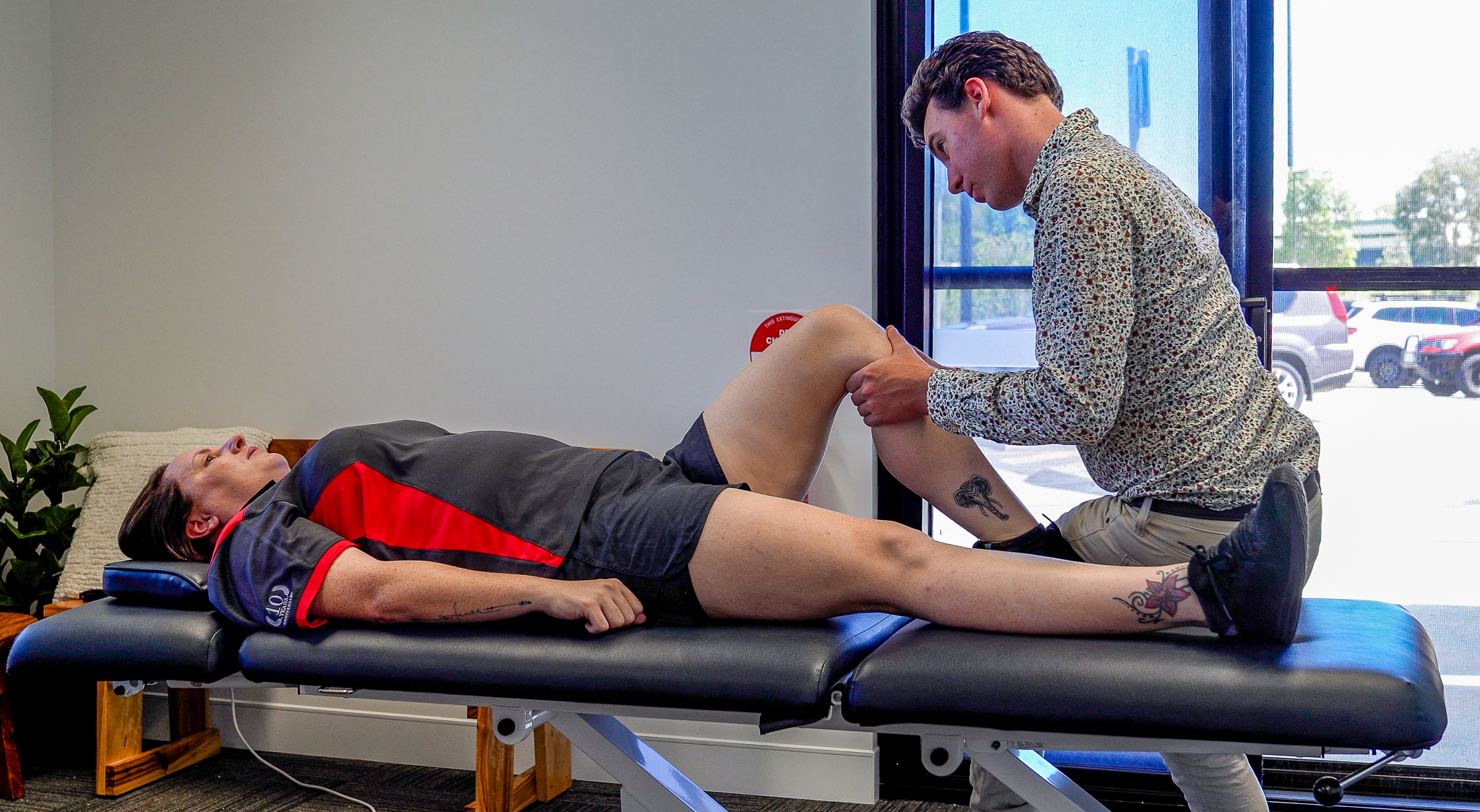 Spinal
Acute low back pain
Sciatica
Whiplash
Neck pain
Rib pain
Scoliosis
Pars defect/stress fractures
Discogenic pain
Cervical radiculopathy
Lumbar radiculopathy
Lower Limb
Osgood Schlatter's
Sever's disease
Achilles tendinopathy
Patella tendinopathy
Hamstring tendinopathy
Post total knee or hip replacement
Groin pain
Hip flexor strain
Hip joint pain
Upper Limb
Bursitis
Rotator cuff tendinopathy
Rotator cuff tear
Frozen shoulder
Tennis elbow
Golfers elbow
Carpal tunnel
Reasons to see a physio
I believe that the main reason that clients come to see a physio, is that my aim of physio is ultimately the same. I believe people come to see a physio because there is something that they want to do or achieve that their injury is stopping them from doing. Not many clients present with just "get rid of my pain" it is usually "get rid of my pain because…." Clients tend to have a reason for coming to see a physio and any good physio should be wanting to know what your reason for coming to see them is. Your goal could be as simple as "I want to play with my kids in the backyard" to as specific as "I have a cricket tournament in 6 weeks I want to play in".
Other reasons to see a physiotherapist
Some other common reasons to see a physio can be that you want to avoid or prevent injuries. This can be common with runners and triathletes. They will often take a preventative approach to their healthcare and it is something I think people should be doing more often. This will often look like an assessment being performed on them to determine any areas of joint stiffness, muscle tightness, muscle weakness, or a lack of control of movement and then devising a plan to work on these areas of weakness.
Posture can be one of the other reasons that clients may see a physiotherapist. I don't believe that there is technically a "poor posture" as research is yet to find any link between posture and pain, but sustained postures can be more of an issue. Sustained postures can create increased stress because of the time spent in one position and result in a few aches and pains. Physios are well trained at assessing your posture, range of motion, your working environment and devising a plan to help you both improve your posture throughout the day and reduce any symptoms.
Post-surgery is one of the other common reasons people seek out a physio consult. We are well-trained in the hands-on techniques that can assist the healing process and help you recover from the surgery faster. Secondly, exercise programming is another one of our key treatment options for any client. For example, at PRP Physio we have developed an ACL rehabilitation program that clients can undertake following their ACL surgery.
Who should I see – A physio or my doctor?
This is an incredibly dependent question, I find one of the most common reasons I end up recommending clients visit their GP is for either imaging requests or pain relief options. As physiotherapists we are somewhat limited in what we can refer for imaging – for example, we can refer you on for an ankle x-ray but you'll be out of pocket for a foot x-ray that we refer for. Pain relief currently is outside of our ballpark. The APA may push for limited prescribing rights for physiotherapists in the future as they can in the UK but currently, we are unable to. I always recommend my clients visit their GP should they feel that regular over-the-counter medications are not having the effect that they desire. Ultimately, healthcare is a team process, every member of your healthcare team needs to be on the same page to achieve your results.
How long should I see a physiotherapist for?
Physiotherapy can help almost anyone I think, but how long you will need to go to physio is like asking how long is a piece of string. A lot of people can respond differently to treatment, and some presentations respond differently to others. Another key factor is how long have you been experiencing pain, ultimately, the longer you have had pain, the longer it will often take to rehabilitate and recover.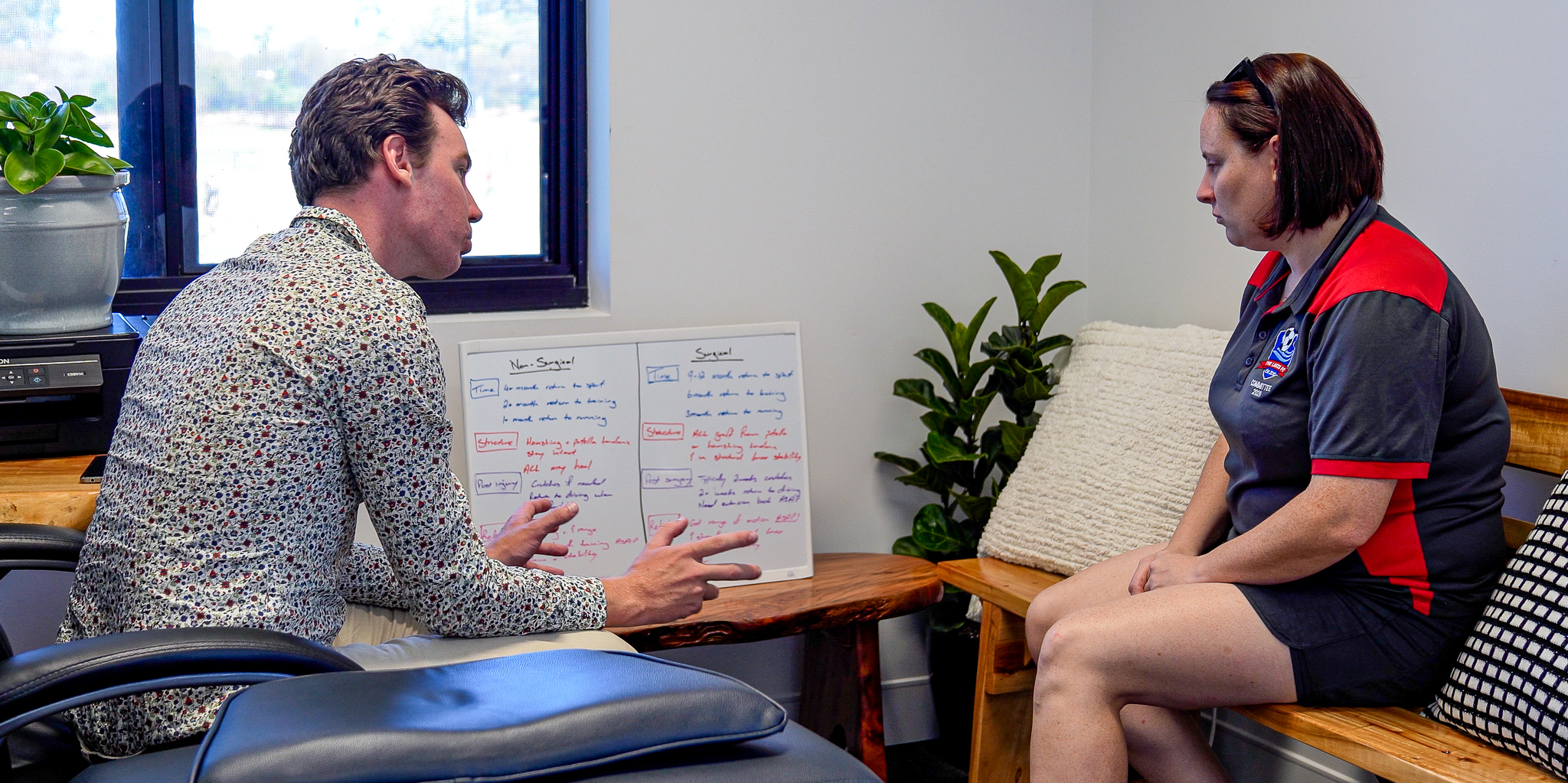 What happens during a physio consult?
At PRP Physio we offer extended consults, this was a decision I made myself when I started as I feel that the standard 20-30 min consult that most clinics offer isn't sufficient for me to do an adequate job and for clients to feel as though they have passed on the sufficient information and felt they have asked all of their questions. Because of that all of my consults are 45 min long.
All consults will start with a subjective assessment. This is where I want to hear your story of how your symptoms began and why we ended up meeting each other. I try to talk as little as possible but I may ask some questions at the end. Ultimately though I find most clients will tell me what they feel is important and they usually answer most of my questions anyway.
Secondly, we will perform a targeted and specific objective assessment to look at how you are moving and functioning, as well as perform specific clinical tests to determine a diagnosis. When we perform clinical tests we will often be looking to recreate your pain, we may not be able to recreate it at the same intensity, but it is the replication of your symptoms that we need to find.
Thirdly, we move on to the treatment, this could take form in a bunch of different ways ranging from massage, to trigger point, to dry needling, or joint mobilisations. We will be looking to work to either reduce your pain, improve your functional capacity, or often both at the same time. Whilst doing this I will usually be talking you through what has happened and how you have ended up here, I encourage my clients to ask questions as I want to make sure we are on the same page and understand what we are both working towards. The last component of treatment is the prescription of a home exercise program. This is the key to long-term recovery, without this we may reduce symptoms in the short term but you likely won't improve on the weaknesses, stiffness or tightness that led to your symptoms in the first place.
Lastly, we will develop a plan together, if you have a goal in mind that has a date attached we'll be looking forwards to that and how can we best develop a plan to achieve it. If you are simply wanting to improve your function and reduce your pain, we will develop a plan best suited to you and your condition to accelerate your rehabilitation and get you going as soon as possible. You will be given a booklet with your treatment plan and exercise program, as well as a list of key symptoms to monitor and an area for you to comment on their progression or notes.